For creating a Custom Holokote design for HoloPatch cards please find below a downloadable template useful for aligning the design over the holopatch location on the card.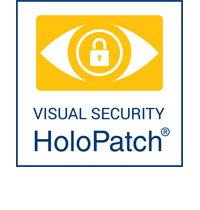 The template is available in various formats below.
Direct technical support
Create online support tickets with our industry leading and experienced support staff. Sign up
Register your products
Register your products with us for updates and warranty information. Register
What customers say about our support...
The issue I had with the printer was resolved with speed and professionalism.
Thank you so much! The ID printer is working great and we really appreciate the honesty of your technicians! We could have easily been billed for repairs that weren't done, as our printer is no longer under warranty, but you didn\'t charge us at all. The technician superstar told me that it was a simple loose wire, which he reattached, and they shipped it back at no charge. Thank you!
Contacted MagiCard for advice and support, got great friendly service, very helpful , much appreciated
UK
Waverley House Hampshire Road Granby Industrial Estate
Weymouth, DT4 9XD
United Kingdom
USA
148 E. Stiegel St
Manheim, 17545
United States
Middle East
5WB (West Wing) Office 446
Dubai Airport Free Zone, 371564
United Arab Emirates